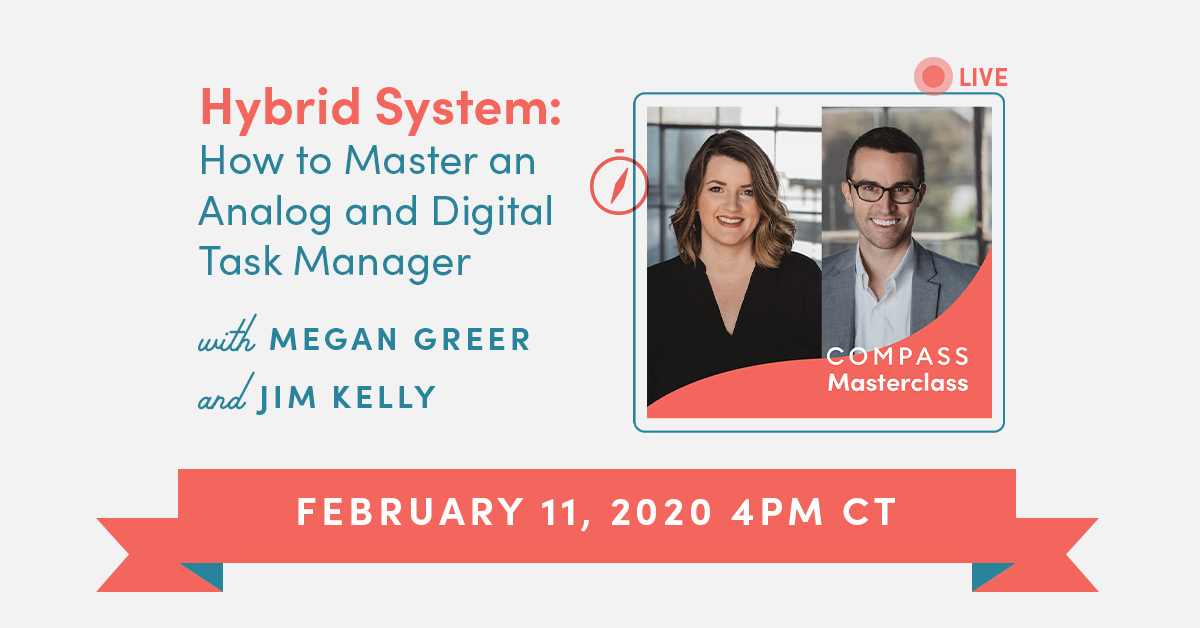 Upcoming Masterclass
February's Live Masterclass – Hybrid System: How to Master an Analog and Digital Task Manager
Before the Full Focus Planner, your tasks probably lived in the cloud. But now, you're convinced: paper is your best friend for daily productivity.
What does this mean for your digital task manager? And how can you leverage both to become a goal-crushing achiever?
In February's live masterclass, we'll show you how to set up your digital task manager so it pairs perfectly with your Full Focus Planner. Attending this session can pave the way for endless achievement this year.
Deadline to Join: Monday, February 10 at 11:59pm Pacific
Join Now